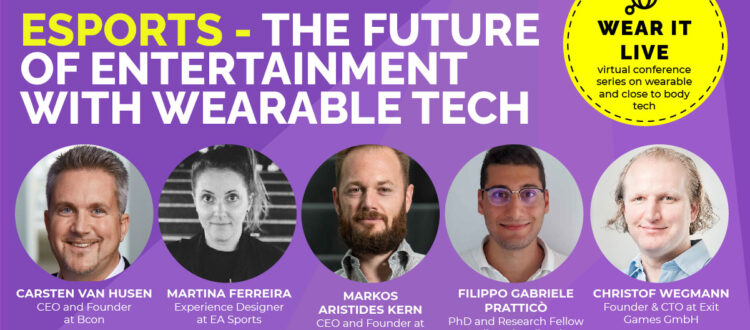 Event Recap: Esports and Gaming
Quick Recap
On 9th November 2020, Wear It Berlin took a deep dive into #Esports and #Gaming wearables industry?
Key takeaways
Martina Ferreira talked about how wearable technology is going to lead the #esports industry to decode the existing problems of professional competitiveness in big league tournaments.
Carsten van Husen from Bcon talked about how their gaming wearables could also be marketed towards people with disability and create a new market while solving the issue for professional gamers with disability.
#MultiplayerGaming is another popular yet difficult part of Esports, and even a millisecond lag could result in the competitive edge during big gaming tournaments as per Christof Wegmann.
Founder of FUN WITH BALLS, Markos Aristides Kern,
brought the perspective of making gaming both physically and cognitively rewarding through their super interesting initiative.
Filippo Gabriele Pratticò talked about how mixed reality and #AR in certain markets like Italy has a high potential for growth due to a high number of gamers and how #biofeedback could help professional players.
#wearabletechnology#innovationdesign#wearitlive
#Esports#gamingindustry#wearitberlin#innovation#weartech#wearables