Do it like H&M Lab Germany – Meet the most innovative Startups at Wear It Innovation Summit
H&M Lab Germany announces ZyseMe collaboration after having met at Wear It Festival 2018

Our past event in 2018 was a great success – not just for us but for the incredible startups, companies, and investors that were part of it. At Wear It Innovation Summit, our goal is to kickstart an industry by bringing together the game-changers, revolutionaries, and disruptors in the wearable tech industry.. and we succeeded!

Under the name Just.Perfect, H&M Lab Germany will be working with ZyseMe to offer customized H&M shirts on demand. This promising partnership started during the Startup Show at the Wear It Festival 2018 and was announced at the end of last week.
---
We asked Bobby Östberg, ZyseMe's Founder & CEO, some questions..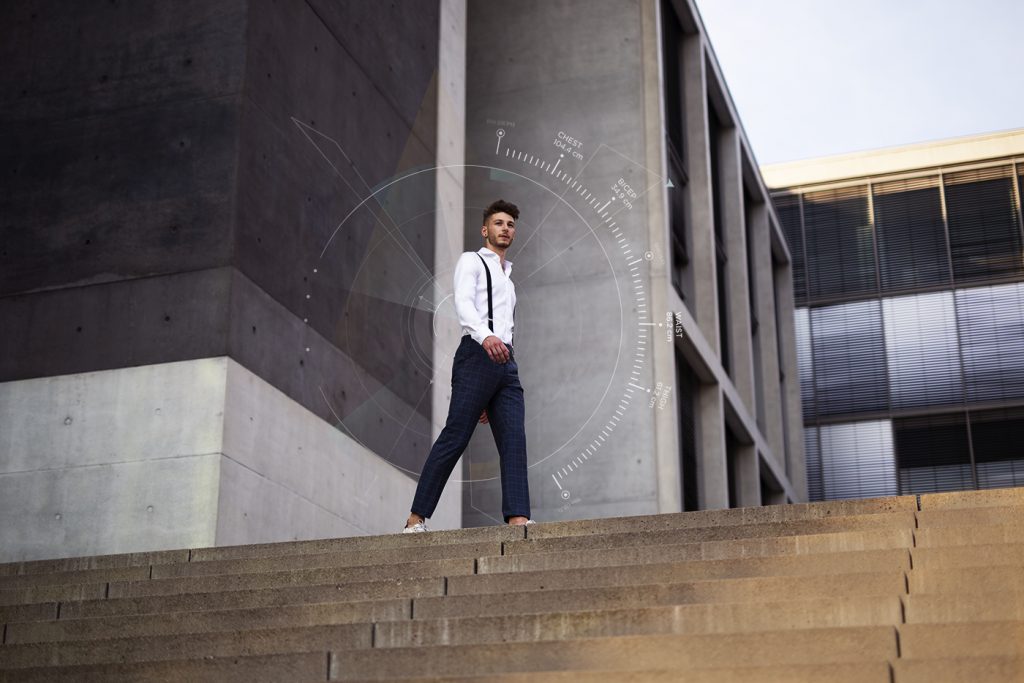 We were curious to know more about this inspiring collaboration and had a chat with Bobby Östberg, Founder & CEO of ZyseMe.

Bobby, in your opinion, what makes Berlin the place to be for startups?
Berlin is not only a great city that attracts talent. It is also creative and diverse with a vast network of experienced entrepreneurs willing to help others.
What was your highlight at Wear It Festival 2018?
The interaction and engagement following our pitch and product demo. Getting product confirmation and feedback from companies and industry experts that we typically would not meet.
Which other companies have you created contact with?
We got in touch with a large set of companies beyond H&M. Two fun and unexpected highlights were BMW (motorbike jackets) and New York designer Asher Levine.
Why would you recommend upcoming startups to join Wear It Innovation Summit 2019?
There are plenty of reasons but the diversity of expertise and participants willingness to engage was truly special. We had a great experience showcasing our product and I would advise startups to be as interactive as possible.
ZyseMe is a fashion technology company founded in 2017. In 2018 their platform went to market, a fit-to-finish mass customization solution for fashion brands, making customized clothing an affordable, accessible and sustainable choice. They started from a small tailoring business with global ambitions and wanted to make custom-sized clothing accessible to all. That meant scaling production of individual items to compete with the cost-effective but unsustainable mass-production of standard sizes.

---
DO YOU ALSO WANT TO CHANGE THE INDUSTRY?

This year the Wear It Innovation Summit, Europe's leading conference in connecting the newest innovations in wearable products and smart textiles with today's industry leaders, is taking place for the 6th time on 25-26 June 2019 in Kulturbrauerei Berlin. With 600+ attendees, 30+ speakers, 50+ partners, 10+ masterclasses and 1000+ sqm of pure innovation and inspiration, our speakers and contributors will cover a variety of topics such as Medical Disruption, Sustainability & Tech, Industrial & Safety, The Next Big Thing, Materials & Product Development, Lifestyle & Wellbeing, Women in Tech and Startup Show.

The Startup Show is the perfect place for Startups and investors to get together!

Representing a big retailer company like H&M, we are seeking to fully engage with dynamic startups during conferences. At Wear It Festival, we felt very comfortable and had impactful conversations with many design-driven startups during our office hour sessions. Now, we are in contact with 3 of them and highly pleased we could achieve meaningful collaborations so quickly!


Oliver Lange, Head of Lab Germany at H&M Laboratory Germany