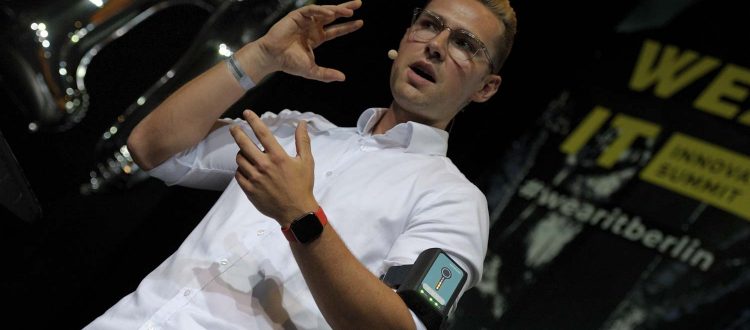 Siemens Mobility and Wear It Berlin announce Safewatch exclusively at Wear It Innovation Summit
Wear Innovation Summit has developed into a platform which brings together industry leaders such as Siemens Mobility, Polar, Microsoft, HUGO BOSS, H&M and many more under one roof, and the reasons are plenty – from innovating their own products, solutions or creating a potential for their businesses. Companies are driven to attend Wear It Innovation Summit each year by meaningful collaborations that develop during the event.
One example of successful cooperation after Wear It Festival 2018 was between Siemens Mobility and Wear It Berlin GmbH. For the past year, the two companies have been working together in creating a wearable device that will increase safety amongst train tracks workers. What started as a Lego prototype became a device that could save the lives of many.
Every year approx. 10 people die on track during maintenance in Germany, and the goal of the two partners was to come up with solutions that really support the people in the rail industry.
The advantage of wearable tech is that you can just make use of the human body, and by connecting every worker to IoT, it made them truly be connected. "How can a corporate like Siemens move as fast as a startup BUT use all the incredible skills of a big company when it comes to scaling? Our project, Safewatch, in collaboration with Wear It Berlin GmbH is a great example for intrapreneurship and innovation between both worlds!" – Philipp Wehn Digital Innovation Manager at Siemens Mobility GmbH. Safewatch was exclusively released live on stage at Wear It Innovation Summit.
The initiator behind the events is Wear It Berlin GmbH, a Berlin-based rapid product development agency that works for clients like Siemens, Deutsche Telekom, H&M, Stihl or Elten Shoes.
Picture credits: Michael Wittig